Submit completed documents and receive payment
Once you finish the proofreading or translation tasks for a job, you should submit the completed documents through the job's Documents and Messaging tab.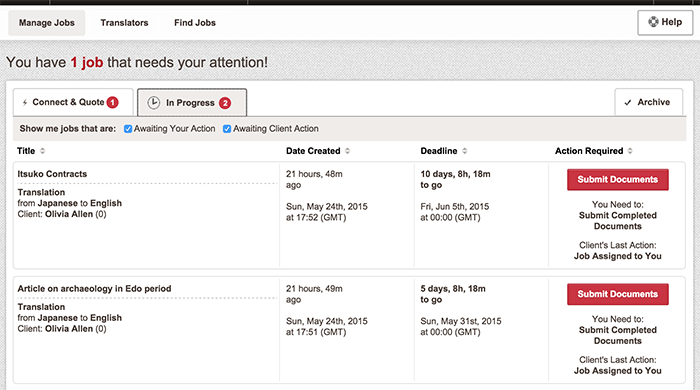 Click on the job's Documents and Messaging tab, then click the Add Files button. In the popup, choose your completed file(s) and click OK. Then select Completed Docs in the filetype dropdown selector, and click Send.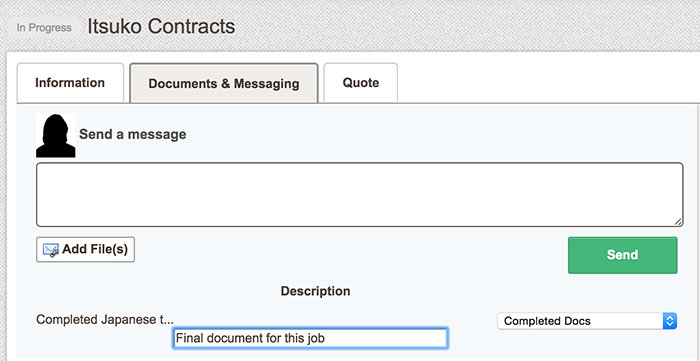 Once you have finished uploading all documents, click the Finish Job button which will appear in a popup. This will signal to the buyer that the job has been completed and allow them to download and inspect the finished documents.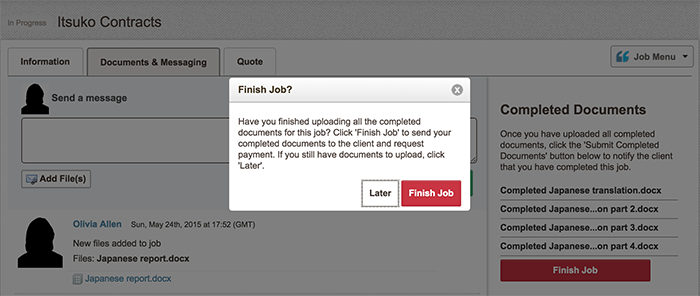 After the buyer has reviewed the documents, they are prompted to pay and leave feedback. Payments are transferred immediately to your registered PayPal account, after deduction of Hyperlingo's 10% fee. The rating provided by the buyer will show up immediately in the Feedback section of your profile page.

If the buyer has additional queries or feels that the translation needs additional work before it can be considered final, they may contact you through the Documents and Messaging tab. It is therefore a good idea to keep an eye on the job until you have received payment.