Change your quote
It is possible to change your quote for a job which has not yet started, even after you have submitted a quote.
To do this, click Requote on the job in question in the Manage Jobs tab.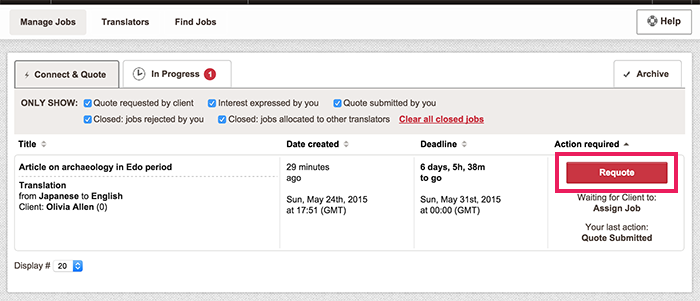 Enter your new quote and submit the updated quote to the buyer.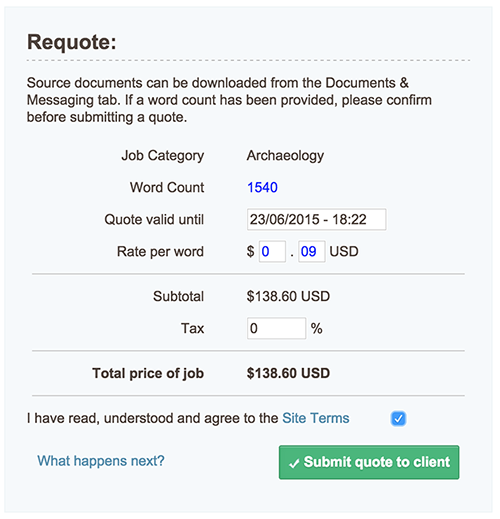 Note: Once a job has been assigned to you, it is not possible to change the agreed fee.