View quotes from translators
To view quotes received from translators for a job, first go to the Manage Jobs page by clicking Manage Jobs in the menu bar.

All jobs which you are currently recruiting for are listed in the Recruitment tab.

Under the red Add Translators button, you can see the number of quotes already received for that job.

To review quotes, click on the job, then click on the Quotes tab. Here you can review quotes, see details of translators who have submitted a quote and view their profile pages.

Use the Only Show bar to filter quotes by star rating, quoted cost of job and expert status.

To reject a quote and remove it from the Quotes tab, click the X button.

When you find a quote which you are happy with, click Assign Job to assign the job to that translator. As soon as you confirm, your translator will begin working on your job.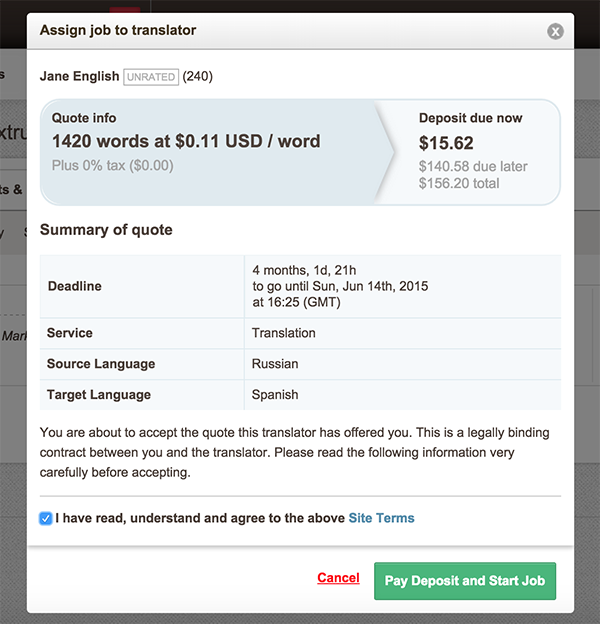 Once a job has been assigned, it moves to the In Progress tab of your Manage Jobs area.