Pay and leave feedback for translators
Once a translator has submitted completed documents for a job, you will receive an email notification. You can then download and review the documents from the job's Documents and Messaging tab.
To download a file, click on the file name in the Completed Documents section. The file will then begin downloading.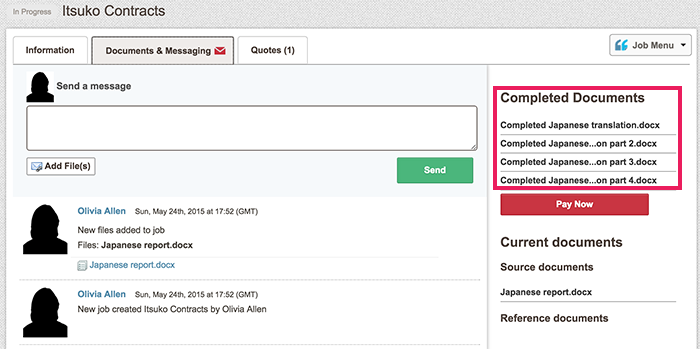 If you are satisfied with the work, click the Pay Now button to pay and leave feedback for the translator.

If you feel the work is not up to standard, or requires additional attention, you should inform the translator using the chat window, with specific instructions on what needs to be done.