The Ultimate Guide to Learning a Language Overseas
If you want to learn a language well, and learn it quickly, there is no better alternative to living, studying and working in a country where it is spoken. By truly immersing yourself in a language and experiencing how people use it in everyday life, you can develop a level of understanding of the nuances of a language which you would never get from a textbook.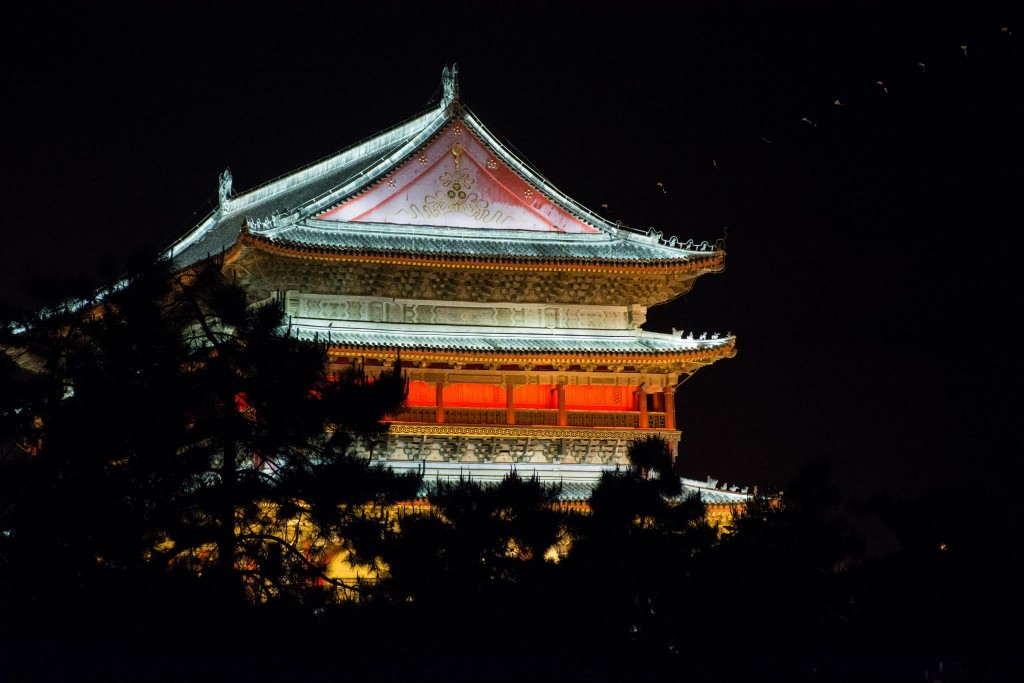 As well as being a great way to build language skills, living and studying in another country is often a life-changing experience, putting you in touch with new cultures, new people and new experiences. And given the low cost of living in many countries, living and studying abroad doesn't have to break the bank, and can actually end up being a far more economical way to study.
In this article, we talk about some of the things you should consider if you're thinking of studying overseas. We'll share some tips for getting the most out of your experience, and look at some of the most exciting places to live and study around the world.
CHOOSING WHERE TO STUDY
Your choice of where to study will obviously depend on the language you are planning to learn. There is little point in going to Berlin to study French, or to Rio de Janeiro to study Hindi. But there are still many factors to consider: Barcelona or Bogota for Spanish? Montreal or Montpellier for French? Shanghai, Beijing or Taipei for Chinese? Is it better to choose a city where there are lots of English speakers or to choose a remote location where you're the only one. Does the local accent matter? Is there a beach?! Let's take a look at some of the main things to consider.
Full immersion or a gentle introduction?
The fastest way to learn a language is to completely immerse yourself, 24 hours a day, no compromises. This can be difficult if there are other English speakers around and, for this reason, many who study overseas choose locations off the beaten track where the temptation of seeking out other English speakers is removed. Avoiding major cities, with their Starbucks, KFCs and other trappings of globalization can also be a great way to get to experience a more 'authentic' version of a country's culture, and meet people who have had less exposure to the outside world. Having said that, being fully immersed can also be tiring and stressful, and culture shock, a very real phenomenon, can sometimes hit hard.
Many who study overseas choose to stay in a homestay, where they live with a local family as a paying guest. This can be a great way to create a ready-to-go support network to help you get settled when you arrive – we'll go into more detail on this below.
The other option is to choose a major city. Cities offer some of the best language programmes, are home to the best museums, restaurants and cultural offerings, and are generally a lot of fun. For someone who has not lived away from home and nervous about jumping into the deep end, a city like Shanghai, Paris, Rio or Berlin can offer a great middle-ground: a place where you can experience a country but still have access to some of the comforts of home and find fellow expats to let off steam with. For those who want to combine their language learning with a touch of hedonism cities are, of course, great choices.
To make this difficult decision, you really need to consider what it is you want to get from your overseas learning experience and the kind of person you are. If you're looking for adventure, feel confident in your ability to live outside your comfort zone and want to learn a language fast, an out-of-the-way location may be best. If you are looking for a less intense, gentler introduction to studying overseas, a city may be the way to go.
To help you make the decision, a great tip is to reach out to people already studying in the country. Usually language schools can put you in touch with current and former students who will provide unique, valuable insights which can help you think things through and make the right decision.
Accents and dialects
Local accents and dialects can also be an important factor to consider when deciding where to study. Most languages come in a variety of flavours depending on where they are spoken. Accents and even words can vary, sometimes significantly, across and between countries. In Spanish, for example, accents vary substantially across South America and even within Spain. (Check out this video to hear some of the differences in between 10 South American countries). In countries like China or India, where there can be huge differences in vocabulary, dialect, accent and pronunciation between regions, choosing the right place to study can be a key decision. Even for languages like French, there are important differences between the varieties spoken in France, Canada and West Africa.
Despite variations between regions, however, most language schools teach 'standardized' versions of their national language, rather than regional dialects. Where the difference becomes important is in everyday life. If you are going to be shopping in local markets, hanging out with local people and working in a bar, you will inevitably pick up the local twang. For most languages this is not really a major problem, and can even add additional charm, but it is something to consider.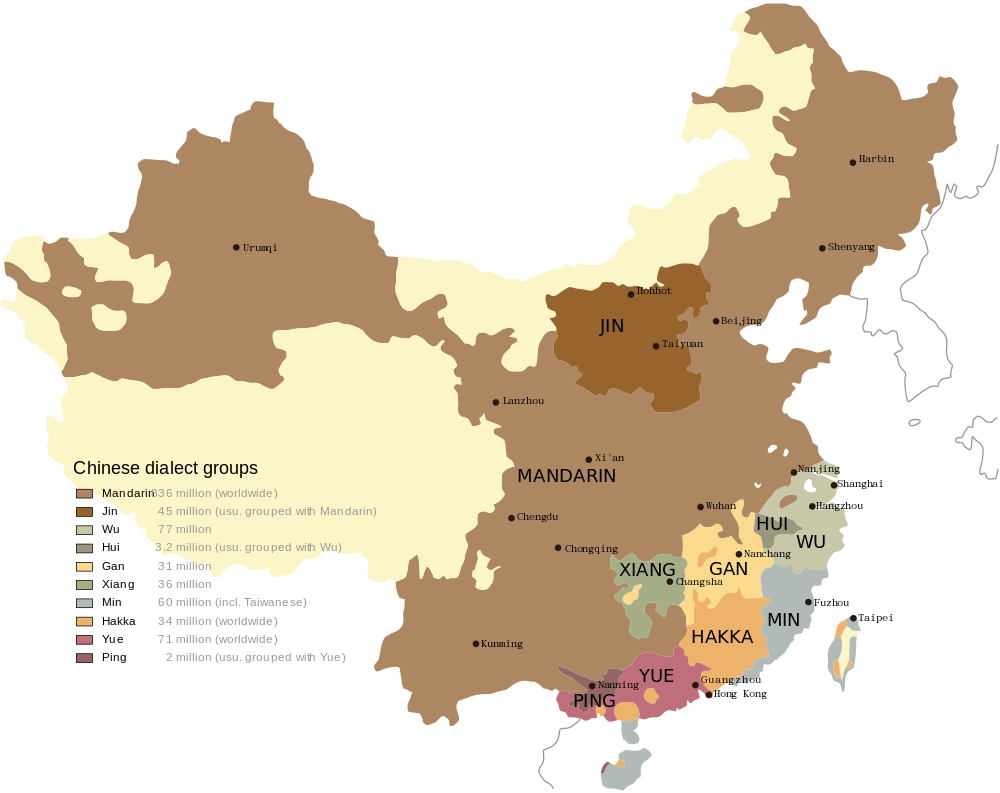 In most cases, accent should probably be a secondary consideration in your choice of destination. More important is the quality of teaching you'll receive, the type of place you want to live in and other factors like price and safety.
WHERE TO LIVE
Depending on your objectives, budget and destination, there may be a wide variety of accommodation types which could work for you. Choosing the right one can make the difference between a great and a not-so-great trip, so it's worth doing some research before you set off.
Homestay
In a homestay arrangement, you live as a paying guest with a local family, often eating with them and taking part in family life. A homestay can be an excellent way to accelerate your language learning, gain an in depth understanding of a culture, and make new friends. Homestays are also generally more affordable, as you will usually be expected to pitch in and help with chores, unlike a guest in a B&B or hotel. Language schools are often able to advise on homestay options in the area or you can search online.
Campus housing
Many language schools offer accommodation, sometimes in shared rooms, to students at affordable prices. While often quite basic, living in student accommodation is a great way to meet and get to know other students, giving you a ready made social network when you arrive. Renting on the open market
In many countries, renting a house or apartment on the open market can be an excellent and affordable option. Online communities, expat networks and apartment rental sites are great places to find housemates before you arrive. Once you are on the ground, talk to local property agents to find out more. Make sure you do your homework before signing on the dotted line though: finding out about safety, public transport and what different neighbourhoods have to offer is always advisable before making a final decision.
COST
Compared to studying in a US or European university, travelling overseas to study can be a highly cost-effective way to learn a language, and a great investment in your future.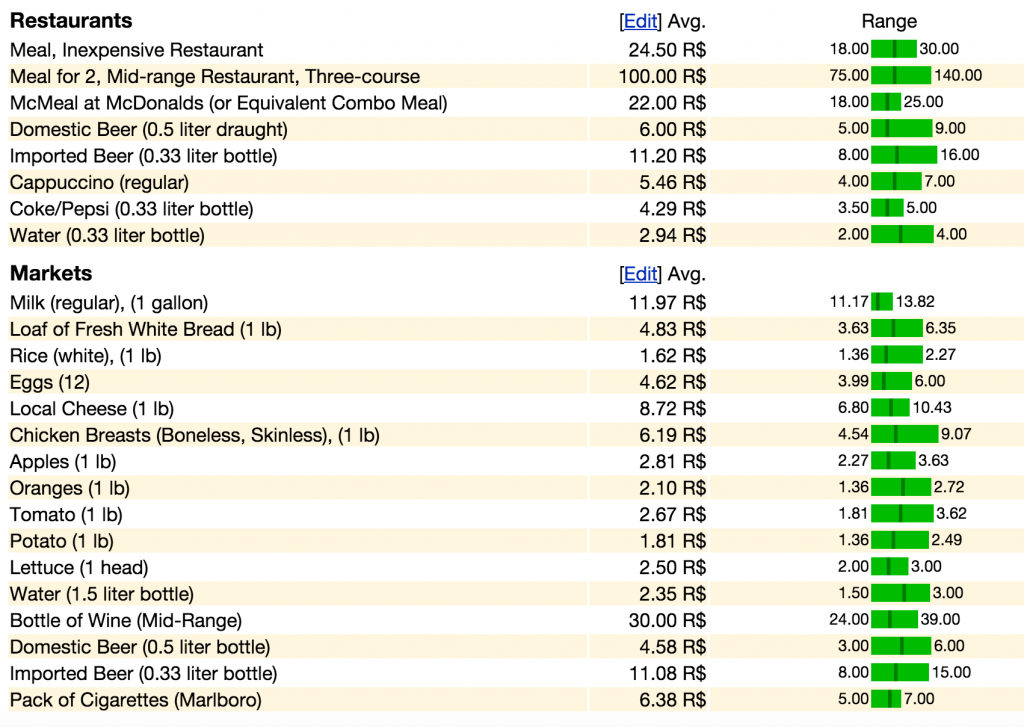 The website numbeo provides a great, up-to-date, often spookily accurate, guide to the cost of living in thousands of cities around the world, and can be an invaluable guide when planning your budget. When budgeting for your overseas study you will need to factor in a number of expenses.
Tuition: depending on where you study, course fees can vary from a couple of hundred US dollars per month to a thousand dollars or more. Unsurprisingly, prices tend to be more competitive in low-income countries.

Accommodation: again, accommodation costs vary widely between countries. According to numbeo, an apartment in Guatemala City will set you back around $400 per month, while the same in Paris will cost you three times as much.

Transport: Transport is a major expense which you will need to factor into your budget. This will include flights to (and back from) your destination, preferably at least one flight home per year, and a budget for public transportation. Again, the amount you'll need to budget will vary widely depending on where you are going and local cost of living.

Food and drink: One of the greatest things about living in a different country is being able to try different cuisines. Use numbeo to estimate your weekly grocery bill and factor in a weekly restaurant meal or two if you really want to enjoy yourself.

Insurance: For most destinations, you will need to take out insurance to ensure you are covered against medical emergencies. Travel insurance policies are generally fairly cheap, but are essential. Check out sites like InsureMyTrip to compare policies.

Incidental costs: It is impossible to predict all expenses, so it's a good idea to factor in at least an additional 10% of your total budget to cover incidental costs.
COMBINING WORK WITH STUDY
Depending on where you choose to study, you may also be able to find a part-time job to supplement your income and support your language learning. Teaching English or working in bars and restaurants are great ways to earn a bit of extra cash. In our overview of places to study below, we also share some suggestions for finding part-time work.
SAFETY
Before you go
Before you travel to a foreign country, do some research into the security situation. The US State Department and UK Foreign Office both maintain websites providing up-to-date, in-depth guidance on potential safety and security concerns. Check them out before you travel.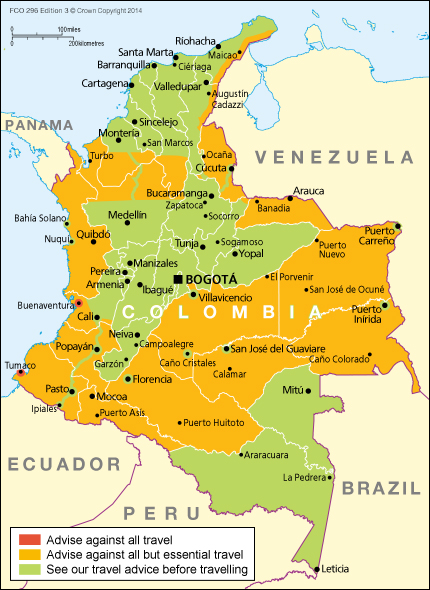 Registering with your embassy
Most embassies encourage their nationals to register with them while they are living in the country. When you arrive at your destination, find your embassy's website online or give them a call to register. In the event of any major event or issue, the embassy will usually get in touch with advice and guidance.
Know the law
Laws vary widely between countries and not knowing the local laws is rarely an excuse. Make sure you check out what is and isn't allowed before you travel, and stick to the rules.
Food and drink safety
Getting sick abroad is never fun, so be cautious about what you eat, particularly if hygiene standards are low. Do some research and ask around to find out whether the local tap water is drinkable, and avoid food prepared in unhygienic conditions.
Vaccines
Depending on where you are travelling, you may need to get some vaccines before you go. To find out about recommended vaccinations for the destination you are travelling to, check out the US Center for Disease Control's travel vaccination advice page.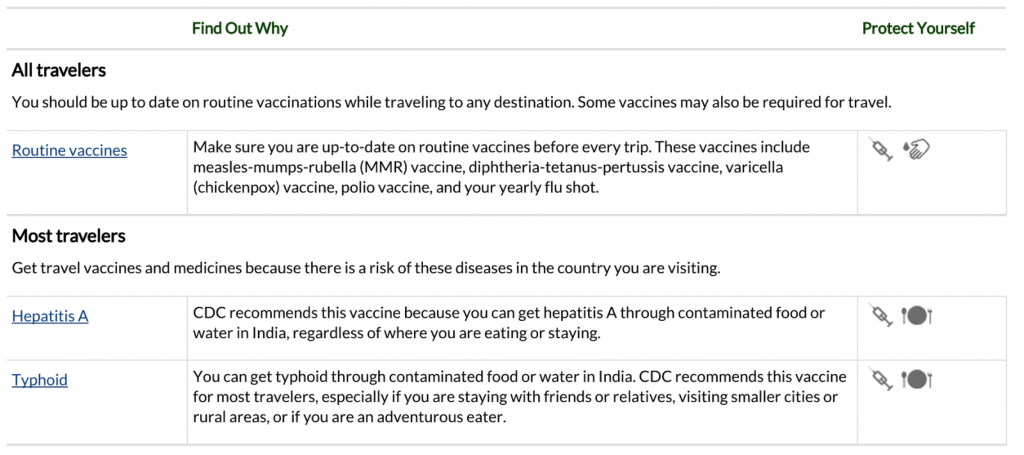 Insurance
It's hard to stress this one too much: Get insurance! Travel insurance is generally affordable and easy to buy, and can save you potentially enormous medical bills or, even worse, not being able to access proper medical treatment in a potentially life-threatening situation.
Stay in touch
Before you depart, agree with friends and family on a few ways of staying in touch. Good options include Skype, WhatsApp messenger, Facebook, email and good old phones! Be aware that some places may have poor internet connectivity, or may block certain services (e.g. Facebook in China), so it is best to set up several channels to make sure you can stay in touch. Update your friends and family regularly so that they know your plans and can raise the alarm if they don't hear from you.
TRANSFERRING CREDITS
If you're a university student, or you are planning to head to university soon, it could well be worth reaching out to your university's student services department to explore whether your overseas studies could contribute to your degree back home. Many universities recognise courses offered by accredited language schools and offer credits which can count towards a degree.
A SELECTION OF EXCITING OPTIONS FROM AROUND THE WORLD
Depending on which language you want to study, there are many exciting options on offer from all around the world. Here are some of the most interesting…
SPANISH
School name: Cooperativa Spanish School, San Pedro La Laguna
Where is it? La Laguna, Guatemala (right next to an enormous lake!)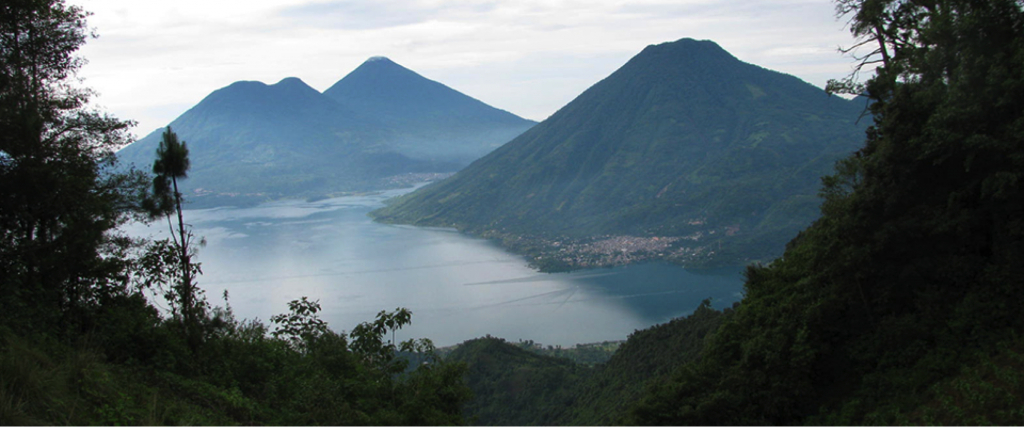 About: The Cooperativa was started in 2004 by a group of local teachers. The school also offers conferences on Guatemalan politics and indigenous issues, documentaries, kayaking, zip-lining and salsa dancing.
How much? $110 per week for four daily contact hours ($120 for morning classes) Accommodation: Homestays can be arranged with local families, including 3 meals/day for $85/week. For more information see the school's fees page.
Bonus items: The school offers a range of activities, including trips to local markets, film screenings, hiking, kayaking, volcano climbing (this one sounds risky!) and fiestas! Also, all fees go directly to the teachers and local outreach programs helping to feed and house impoverished people and support a local elementary school.
School name: Instituto Cultural Oaxaca
Where is it? Oaxaca, Mexico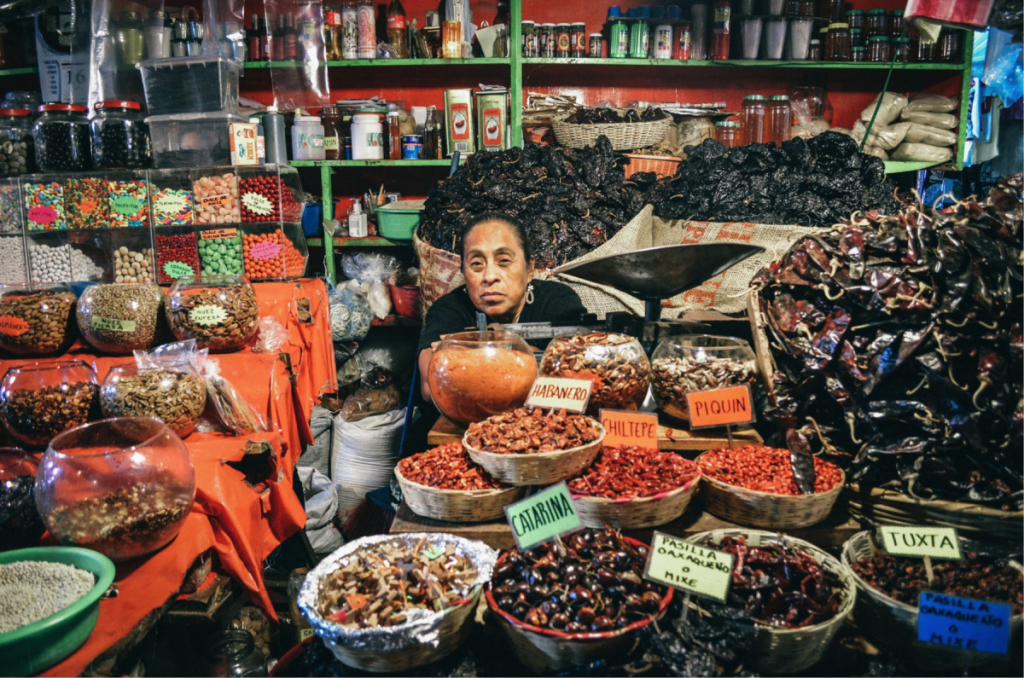 About: ICO opened in 1984 and is a founding member of the Spanish Language Schools Association of Oaxaca. Teachers are experienced and University-trained, and they focus on the Communicative Method.
How much? For study of 5 weeks or more, fees are $110/week for 7 daily contact hours. For less than 5 weeks, prices are higher, going up to $178/week for one week. Homestays can be arranged with local families. A single room costs $23/day ($161/week) with breakfast. For more information see the school's fees page.
Bonus: The school is set in the grounds of a beautiful estate and offers a range of cultural activities and workshops: dance and cooking lessons, workshops on Mexican art and music, archeological excursions, textiles, Mexican cinema and more.
ITALIAN
School name: Dante Alighieri School
Where is it? Siena, in the heart of Tuscany, Italy

About: The Dante Alighieri School is a leading provider of Italian language courses and programmes. The institute is located in a recently restored historical building right in the city center of Siena. Premises have 25 well-lit classrooms, panoramic terraces, leisure reading room, recreation room and piano, a well-stocked library, free WiFi connection, a full professionally equipped kitchen and frescoed dining room.
How much? €210/week for 20 hours/week of contact time, with reduced prices for longer commitments.Homestays can be arranged for €220/week, or €240 with breakfast and dinner. Prices go down for longer stays. See the school's fees page for more info.
Bonus: The school also provides courses in gastronomy, so if you want to work on your Italian cooking skills, this could be the place to go.
MANDARIN CHINESE
School name: China Study Abroad (CSA)
Where is it? Various locations across China including Beijing, Shanghai, Tianjin, Dalian and Xi'an

About: China Study Abroad is one of the leading providers of study abroad programmes in various Chinese cities. As well as offering language classes, CSA can help to arrange travel and internship programmes in China.
How much? CSA programmes are generally based on one-semester programmes, and start from around $1700 per semester. Homestay accommodation can be arranged for a couple of hundred dollars per week.
Bonus: CSA offers a very wide range of activities, including trips to various cultural landmarks in China. Camp under the stars on the Great Wall, explore the rural countryside in Southern China or take a stroll down the ultra-modern Bund in Shanghai. A great way to enrich your China study experience!
PORTUGUESE
School name: Bridge Brazil
Location: Rio de Janeiro, Brazil

About: Bridge Brazil is a private language centre offering intensive Portuguese classes, volunteer projects, study abroad and other programmes. Classes are limited to ten students. The school is located amongst a lively mix of skyscrapers, residential areas, and historic buildings.
How much? 20 hours of group classes per week cost $250/week for up to 4 weeks, and then $225/week for additional weeks. Homestay accommodation with two meals per day costs $300/week. See the school's fees page for more info.
Bonus: Bridge Brazil offers free excursions to some of Rio's most beautiful places, including the Christ the Redeemer Statue, Sugarloaf Mountain, the Rio Botanical Gardens and more.
So thanks for reading… and now, it's time to get planning! Let us know in the comments if you have any additional questions, suggestions or tips for other readers.
Image credits: Barcelona Square: © Nacho. Waiter: © Connie Ma. Oaxaca: © Eddy Milfort